How to Set up a Company in Hong Kong – So many business companies introduced themselves in the world belonging to different countries as one of the best. Private limited companies from Hong Kong are one of them. In the business index, the world bank has ranked Hong Kong in 3rd place, and the famous Magazine Forbes has also placed Hong Kong the 3rd place in the list of business countries for doing their business.
In this progressive age and era of globalization, many business people and investors are looking hard for opportunities to expand their businesses in the world's business hub. The ease of doing business and opportunities have opened new gates to make their luck. The competitive tax regimes and Hong Kong's business-friendly environment make the projects more attractive to grow their business. 
How to Set up a Company in Hong Kong?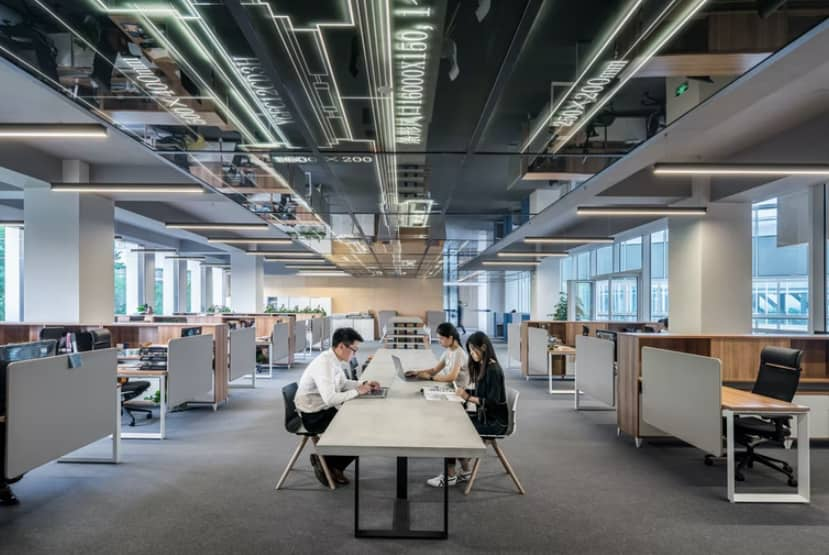 So if you want to be a successful businessman and are curious about how to set up a Company in Hong Kong in 2022, register a private limited company, and keep reading an informational article.
How to Register in a Private Limited Firm in Hong Kong
In Hong Kong, due to the ease in going through the process and simplified steps, the applicants who want to set up a business company can get their documents and legal formalities ready in 24 hours.
Therefore one can easily opt for a suitable company type, company name, line their business structure, and submit the essential documents to the Hong Kong registrar's office by following the steps. 
Hong kong business companies, like other business firms, come with some basic requirements that need to be addressed. 
Select the proper name of your company before starting the registration process. The Hong Kong company compliance department must approve the name. 
According to the rules of the company's ordinance amendment act, each incorporated company in Hong Kong should designate the personnel with an essential role in the company. The companies registered in the stock exchange are exempted from this requirement. 
A private limited company in Hong Kong must appoint a minimum of one individual acting as a director. However, there is no limit for many directors to be appointed. A director doesn't need to be a resident of Hong Kong. He should be a natural person and can be of any nationality. They can be a shareholder if they want to be, and there is also a restriction for appointing nominees other than individual directors. 
In Hong Kong, setting up a business company has some limitations regarding shareholders. A company's maximum number of shareholders can be up to fifty and minimum to one shareholder. They can be nationals of any country unless the Hong Kong government bans it, and the company director can also act as a shareholder but must possess 18.
To appoint a secretary of a private limited company, it is mandatory to have it, as there are some limitations to be fulfilled in appointing a secretary. It is a must for the secretary to be a legal resident of Hong Kong, and in the case of a body corporate. It must have some business and registered place in Hong Kong. The secretary's responsibility ensures the company's compliance with all statutory requirements in the firm.
There are no minimum share capital necessities for setting up the company in Hong Kong, as the rules are flexible. One shareholder should have one ordinary share issued in the documents. 
Registration in a private company is no hard and fast rule for transferring shares because these are transferable. For the transfer of shares, there should be a stamp duty fee is needed. Furthermore, bearer's shares are not offered in the company.
In Hong Kong, there are specific rules and regulations for setting up a company in Hong kong. It would be necessary for the company to have a provided address that should be legal and registered in the local Honk Kong address. No PO box is allowed because it is illegal and invalid in the law, and there should be a physical address for a company to be registered. 
A company must provide the essential data related to company officials, shareholders, and directors' secretaries to be open to the common public. It means anyone has the right to know information about shareholders, hierarchy, and secretaries.
According to the company law, a company must share and file the information and data of the officers in the company with the Hong Kong company registry. 
In Hong Kong, the rules for the taxation are on a territorial basis, and profit based in the Hong Kong, the set companies are subject to 16.5 % of assessable profits as a corporate tax or in profit tax terms and conditions. 
Regarding compliance rules and requirements, certain mandatory aspects should be considered while setting up a company in Hong Kong. For that purpose, the company should maintain accounts and be audited by certified public accountants on an annual basis and the calculations of tax returns in the inland revenue department. 
Business Registration Certificate
To renew a business registration certificate, it is mandatory on an annual basis before the expiry one month before or once in the three years to come. Therefore the business registration certificate is essential to run a private limited company in Hong Kong.
A company in Hong Kong needs to hold an annual general meeting once in the calendar year, as the first meeting should be held within the 18th month of its incorporation. 
Pros of a Private Company in Hong Kong
Company shareholders and hierarchy

Separate legal organization

Limited liability

Easy transfer of ownership process

Strong public impression

Tax benefits
Cons of a Private Limited Company in Hong Kong
Requirements for compliance

Information is not confidential

Complicated dissolution procedure
Importance of Hiring a Professional for the Registration
There are many good reasons to hire the services of professionals for the company's registration in Honk Kong.
The firm is wholly responsible for the essential formalities and requirements to fulfill the documentation processes from the initial stage to the end. 
A Reputed Firm will do the following steps:
Collects all essential documents

Secure and protect the company name according to the rules

I will get the certificate of incorporation

It opens a bank account

Share registrar and share certificate

Go for the statutory books

Help you with annual tax filings
Frequently Asked Questions [How to Set up a Company in Hong Kong]
Can a foreigner start a company in Hong Kong?
A foreigner can set up a limited company in Hong Kong if the individual is free to be a Hong Kong company's sole director and shareholder. 
How long does it need to register a company in Hong Kong?
In most examples, the registration of a company can be completed in five to seven working days to get the company incorporated.
How is it easy to set up a company or business in Hong Kong?
To start a company in Hong Kong, an individual must be the sole director and shareholder, as it is an easy and cost-effective way to proceed. 
Also Read: How Many Working Hours In A Year
Conclusion
In the business world, Hong Kong has its recognized place and ranking as the most business-friendly country for efficiently running the business.
So setting and growing a business company in Hong Kong comes with straightforward processes as only it can proceed in 24 hours if the requirements and documents are correctly fulfilled. 
So it will be the best chance for many business people and entrepreneurs to get possible benefits, tax exemptions, and operating flexibility.
The above information on "How to Set up a Company in Hong Kong" is authenticated and explained in the best possible way to open a business company. It is best to get the services of professional experts to set up a private limited company in Honk Kong.