New Bank Locker Rules 2023 – Customers are generally planning to switch to smaller lockers, and are interested in learning more about the associated rental fees and compensation options
If you currently have or are planning to rent a bank locker, make sure to sign the locker agreement with your bank. The Reserve Bank of India has modified the rules regarding bank lockers, and these changes will go into effect on January 1, 2023.
New Bank Locker Rules 2023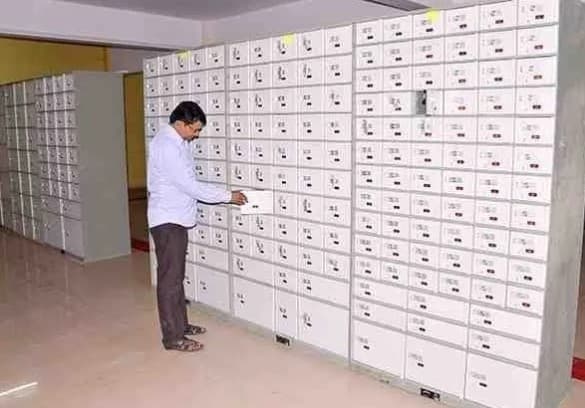 Bank lockers are generally considered to be a safe place to store valuables and documents. They are typically located in secure facilities, such as a bank's main branch or a separate locker facility, and are equipped with various security features to protect against unauthorized access. However, it is always important to keep in mind that no storage method is completely foolproof, and it is always a good idea to take steps to protect your valuable items, such as by insuring them or keeping copies of important documents.
What are the important features of the new bank locker rules?
The Reserve Bank of India has implemented significant changes to the rules governing bank lockers, including an increase in rental fees and the requirement for a locker agreement to be submitted on stamp paper. These changes took many customers by surprise, as they were only informed through SMS by their banks just a few days before the deadline in December 2022. Some banks even sent the notification as late as December 30, with the expectation that customers would comply by January 1, 2023.
The Reserve Bank of India has stated that banks must ensure that their locker agreements do not contain unfair terms or conditions, and that the terms of the contract are not overly burdensome. Banks are also required to renew their locker agreements with existing customers by January 1, 2023. However, the sudden notification of these changes by SMS has reportedly caught many bank locker holders off guard, based on consumer complaints on the LocalCircles platform.
Many people view bank lockers as a safe place to store emergency cash, valuables, and property documents.
LocalCircles conducted a survey to gather consumer opinions on the increase in bank locker charges, which vary among banks depending on location. The survey results showed that about 60% of respondents expressed that they may consider switching banks or downsizing their rented locker due to the price hike.
When does the bank compensate customers?
According to a notification from the Reserve Bank of India, it is the responsibility of banks to take all necessary precautions to ensure the safety and security of the facilities where safe deposit vaults are located. This includes protecting against incidents such as fire, theft, robbery, building collapse, and more. If the contents of a locker are lost due to any of these incidents or due to fraud committed by a bank employee, the bank will be liable for an amount equal to 100 times the current annual rental fee for the locker. Banks cannot claim that they have no liability for the loss of locker contents in these cases.
Source: MSN