Best Income Producing Assets – Have you ever thought about how to grow wealth? Maybe you have few answers to these questions in your mind but one of the major things which help in wealth-building is the investment in income-producing asset.
Recently, we share in-depth personal finance tips for beginners where you can also learn, once you create income producing assets, then you can follow those personal finance tricks and grow your money. 
Best Income Producing Assets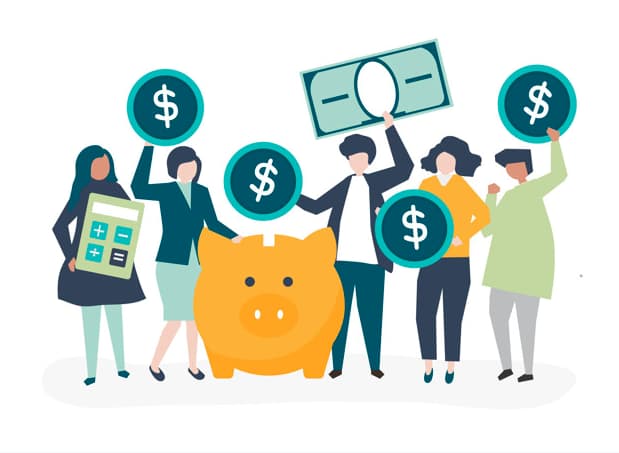 These are the types of assets that will help you to generate multiple types of income which will help you to earn more and more. I am a big fan of the multiple streams but it always seems like the best method to protect you when you have income that is flowing from several directions. 
Best Income Producing Assets
One thing I understand at the time of learning personal finances is that we all need to invest in income producing assets.  If you are a beginner then this idea is really best for you. Income-producing assets are those assets that help the users to put their money in the process to work and generate more and more money. 
Now the question is what are the same income producing assets? What are assets for the beginner that they must need to buy? If these are the questions running through your mind then you are at the right place because this article helps you to know about them in a better way. 
If you are completely ready to take your finances on a high level and want to create long-term wealth then you must need to read this complete article which helps you to get some of the best income producing assets. 
One of the popular income producing assets is a stock investment. You have many options like individual stocks, mutual funds, or also index funds, and ETFs as well. What's good about these stocks is that lots of companies payout are a dividend or a share of money where you can simply invest. There are lots of companies that will increase their payout amount every year. 
Also, lots of investors love to play this dividend game to get returns. You can simply pick the stocks by reading stocks news for purpose of dividend investing in index funds which also include the companies mix along with the dividend payouts as well. 
There are lots of millionaires who have made it by using rental properties and estate. People continue to build their wealth by using their ownership of property. It is not an easy putt and there is a huge risk in it but real estate is one of the rewarding ways. 
When you have the rental property then every month you can be able to earn a good payout from your mortgage. Also, you can easily be able to build equity in your properties and after that, you can also be able to sell your property to earn a good profit. 
You are also able to buy apartments, houses, and vacation homes and are able to use these types of services such as Airbnb which helps you to make money off your property. 
If we talk about building wealth then it proves that physical properties like real estate are growing in a popular manner. As you need huge money to deal with the maintenance of your property, crowdfunding helps people to remove such types of limitations.
This platform works really well where you can simply select what real estate to invest in as per your goal. This is a portfolio of lots of properties or also about real estate as well. 
There are lots of real estate crowdfunding platforms available but each of them provides a chance to investors to get a piece of the real estate pie. 
Lots of investments are as low as $500 to $1000 and some of the bests are:
Fundrise
DiversyFund
Groudfloor

Peer to Peer Lending
One of the popular options which helps you to produce income is the peer to peer lending. In this option, if you loan money by some of the P2P platforms then this load is paid back with the interest and you make money by this. It is one of the best options for those who need some cash quickly because they don't want to do any type of paperwork with the back. Also, their interest rate is higher as compared to banks. 
One of the downsides about them is that you have to rough credit in the process to pay the loan back. The P2P vendor will provide you with the details of risk on any of the investment loans which is done by you. Also on platforms like LendingClub, you are able to get a 4% to 8% average return. 
Building An Online Business
It is one of my favorite methods for building an online business. There is a lot of work that helps the users to build a strong circle audience. When you create your audience then it will become one of the best methods for Best Income Producing Assets. Also, you can be able to sell them on the road as well. 
One of the online businesses which you can begin is by using the WordPress website or also buying some of the existing websites like e-commerce stores. There are lots of businesses that run online and become so good at a point and you don't need as much investment to keep them going on to generate regular revenue. 
Owning Your Own Traditional Business
As you know that traditional businesses are something which is quite different from online businesses and they are effective in terms of generating revenue and an income-producing asset. You will get a huge range of options like:
Coffee Shop
Laundromats
Car Wash
Bar
Food truck
Some of these businesses require a huge effort and hard work as well. Also, some of them need less time and also less maintenance as well. Apart from that, there are some of the costs like the store as well. 
But, you only need to select if you want to work full-time or part-time in the process to generate some extra income side by side. 
Safer Income Producing Assets
Above are some of the common options which have medium to high risk depending upon your selection it is not wrong if you select some of them, but you are required to have some of more options as well. 
Below, we are sharing some of the safe and secure income producing assets that might be good for beginners in the process to begin them. Also, some of them are risky but they are less risky as compared to previous options. 
Savings Account / Money Market
Maybe you think that it doesn't suit you but it is one of the basic income producing assets. Also, it is true if you select the perfect saving account or perfect money market which helps you to get a good amount of interest. 
Also, if you are willing to protect yourself from the stock market or the real estate or also by the investing risk but want to generate some good revenue then these are the best accounts for you. 
The challenge which you will face here is the interest rate which is quite low and the money return is also not good. But, the best part is that your money is completely safe here and you can be able to get the cash anytime whenever you want. 
Some of these banks are really good and my favorite as well but if any bank provides an interest rate above 1% then it will be really good. It is all up to you which bank or which money market account suits you on the basis of your current needs money. 
I remember that when I was younger, my elder brother and my father gave me savings bonds and advised me to have CDs for future purposes. As many years have passed and the money is not groundbreaking. But, I receive interest on the money which I use for my college expenses. 
CDs are really safe and one of the best income producing assets which are provided by banks. Basically, they work as savings accounts but you can't be able to access them to get a particular amount of cash. Basically, you are giving a personal loan to the banks for their use but you will get interested after a particular period of time. 
It is really similar to CDs. Investing in bonds is like the CDs service but the only difference is that instead of loaning money to the bank, you are loaning money to the government or any particular corporation. 
Lots of times, you may invest in several types of bonds in the stock market which is one of the safer investments in the process to help the portfolio of your balance. 
If you are the one who is a reader of this blog then you may already know about REITs but if not then we will tell you that it is known as real estate investment trust and also a type of mutual fund for real estate. Apart from investing in real estate, you can invest in them which are operated by companies who are having multiple real estate properties. 
This money is used by the company in the process to buy the development of real estate and this will help the users to avoid the issues of owning the properties. Also, it helps you to diversify your real estate into apartments, hospitals, corporate buildings, and much more. The best thing about them is that the REITs will distribute 90% of their earnings to the shareholders which helps you to generate a nice income for yourself. 
Outside of real estate, farmland is one of the best income producing assets which is one of the major sources of wealth in history. One of the best reasons to simply invest in farmland is the low correlation with stocks and also the bonds as farm income tends to be uncorrelated with what is happening in the market of finance. Also, farmland is having low volatility as compared to the stocks at the time of providing inflation protection. Due to this asymmetric risk profile, farmland is unlikely to go to zero unlike the individual stock or the bond. The effect of climate change also alters this into the future. 
Like the bond, peer-to-peer lending is one of the fixed-income investments where you will lend money to an individual which will pay you back over time. A higher interest rate doesn't mean a higher return and as the graphics from Lending Club illustrates, the interest rate will get charged for the loan which is not predictive of the future return. Their average compounded annual return is 4% to 6% and they are so easy to set up and also easy to diversify. They also offer a lower return as compared to the other risk assets and they also have less historical data for peer-to-peer lending and it might be that there are hidden charges involved in it.
Final Verdict:
So, it is all up to you whether you want to be more aggressive for your potential investment and assets. But, if you want to build wealth and also want to grow your net worth then you are required to invest in some of the income producing assets. My opinion is to invest and stay consistent with your investments.