It is really a good idea to think about How to Lower Electric Bill in Winter and sunny days are not the things we are going to see in Winters. The less power consuming and lower heating cost are also going to be cool. 
Generally, the temperatures will drop during the fall and the winter, and also the costs of heating tend to grow. This may cause an unwanted spike in the energy bills. With the small foresight and good habits, you can be able to minimize the amount of energy which you can use at the time of fall and winter and you can be able to save money on all your electricity bills.
How to Lower Electric Bill in Winter?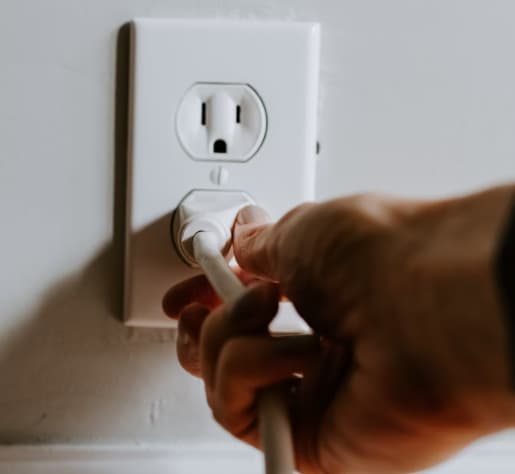 You can simply be able to make your home more energy efficient with these types of simple and inexpensive methods. 
Method 1: Keep Your Curtains Open During The Day and Closed At Night
It is one of the free and easy tips which can be done by anyone. If you leave the curtains of your home open during day time then it will allow the sun to simply warm your home and also when you close the curtains at night then it will be helpful for you to simply stave off some of the chills which will come along with the autumn nights. 
It may be a small change but it will combine with the other tips and you also, you may get surprised about how much energy you can be able to save. 
Method 2: Install a Smart Programmable Thermostat
Do you know that as per EnergyStar, you can be able to save more than $180 in a year in the costs of energy only if you use the programmable thermostat. Also, these devices will also be able to learn from your schedule and you can be able to set up the energy-saving temperature when you are not at your home or when you are at your office. 
In some cases, you can easily be able to set the temperature with the help of your phone. If you are unsure about what temperature you have to set then the natural resources of Canada will suggest setting 17 degrees celsius when you are outside or sleeping and 20-degree celsius when you are at your home and awake. 
Method 3: Clean Out Your Fridge
We are not only talking about the old container which is available at the back of your fridge for months that you are afraid to open. When you clean out the unnecessary items then it means that less energy gets used to cool the things in your fridge and also you can be able to save more money on your utilities. 
Another thing is that you can also clean the condenser coils of your fridge. As per the NRCan, the dirty condenser coils will restrict the airflow and cause your refrigerator to work in a hard manner and to use more energy. It means that you will be able to enjoy the leftovers from dinner without increasing the electricity. 
Method 4: Lower Your Water Heating Temperature
As you know that during winters, the outside temperature will start getting cooler and you may be tempted to take long hot showers in order to warm up your body. You don't need to give up your hot showers in order to save energy. 
You need to set up the water heater thermostat down to 120 degrees Fahrenheit which will be helpful for you to save energy by simply reducing the heat loss from the water heater. You can simply be able to save up to 22% of the energy cost every year by using this method. 
Method 5: Make Your Fireplace More Efficient
When the fall takes place, you may feel like lighting up your fireplace and enjoy some time by simply sitting by the fire. As per the United States environmental protection agency, wood burning fireplaces are inefficient to heat up your home, and also they can cause you to use more energy. 
Like, fireplace drafts can simply because the warm air gets pulled up by the chimney and also cools the other rooms in this process and also they cause your furnace to simply use more energy in terms of reheating the cooled rooms. If you don't want to give up by using the fireplace, there are some other methods to make it more efficient like to ensure that the wood which you have burned is not wet. If you use wet wood then it results in excessive smoke. 
Method 6: Use A Hot Water Bottle To Stay Warm When Sleeping
No one loves those freezing cold when they are sleeping and we all know very well that it can be really chilly outside at the time of fall and also during the winter nights. Before you turn up the temperature, you have to try to sleep with the hot water bottle. Also, you will be able to stay warm at the time of sleep, and also the energy will get used to simply heat up the water in the bag which will cost a lot of electricity or also the gas which will get used to heat up the complete house at night. You need to make sure to put up the cover on the hot water bottle in order to prevent any type of burns. 
Method 7: Set Your Ceiling Fan to Rotate Clockwise To Feel Warmer
If the summer gets over then it doesn't mean that you will stop using your ceiling fan. Some people don't know that ceiling fans will help people to simply keep their rooms more and more comfortable in the winter days by simply pushing the warm air away from their ceiling and then back towards their room. 
You have to simply set up your ceiling fan to simply rotate clockwise to simply push up the warm air back down into their rooms and also it will help you to feel warmer at the time of fall and winter. If you ever feel warmer, you can simply be able to turn down the thermostat a few degrees and be capable of saving up the energy and your money as well. 
Final Verdict:
So, we have shared all the details about How to Lower Electric Bill in Winter. If this article is useful for you and helps you to understand the methods to lower your electricity bill then do share this article with other people so that they also get benefited with this article. Also, if you have any question or query related to this article then feel free to connect with us by simply dropping a comment in the below-given comment section.