Amex Everyday Card Review 2023 – Have you heard of The Amex EveryDay Card? If not, then this article is all about this zero annual charge reward card and you are going to find a complete review about it and also the process of its application.
Amex Everyday Card Review 2023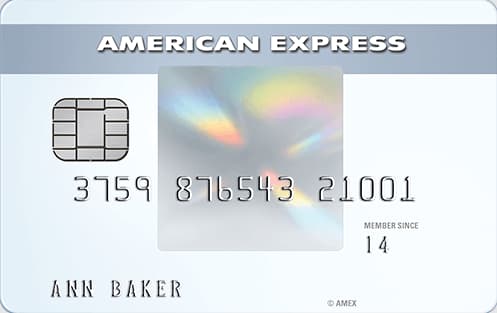 When you will go through the article below, you are going to have complete information about The Amex EveryDay Card which includes its application process, annual charges, features, and benefits, everyday offers, maximum reward point earning tips, and also the customer care helpdesk no. which helps you getting your issue resolved directly in case you want to.
So, follow the step-by-step process given to you here below and you will be clarified all the Amex everyday card benefits 2023.
The Amex Everyday Card – Mainly Designed for Everyday Purchase
Here are some of the features that make it beneficial for everyday use.
Best Card for balance transfer facilities.
No charges or Zero percent intro rate on a new
Very Decent reward giving programs (that means points on all kinds of purchases)
There are better no annual fee reward cards available
One of the most popular features of this credit card is that it offers an initial 0% interest on the purchase and balance transfer. In addition, this card creates a valuable card even after the intro rate is over. The best part is that there is no annual fee for all these card facilities. Let's take a look at the details (and some drawbacks)
Amex Everyday Card Requirements
Amex everyday card preferred criteria include at least good credit. Good credit ranges from 700 to 749.
You can view your latest credit score at the Wallet Hub for free and get daily updates.
Markers of good credit include three years of credit experience, $ 5,000 in available credit, and no ineligible payment in the last 12 months.
You can improve your credit score by paying a loan, paying your bills on time, and using your available credit less.
Keep in mind that credit history is extremely important, but this is not the only factor. Your income and other loans also play a role in approval.
Amex Everyday Card Balance Transfer Offer and New Purchase – 0% Intro Apr
Many consumers open a new credit card completely for the opportunity to transfer the remaining balance. This is one of the big draws of AMEX Everyday Cards. New cardholders will get an introductory offer of 0% interest on new purchases and remaining transfers for 15 months.
Approximately equally valuable, there is no remaining transfer fee for the transfer made within the first 60 days of opening your new account. Usually, the balance transfer fee ranges from 3% to 5%. This feature alone makes this card very attractive for those customers who are interested in transferring the existing credit card balance.
The Amex everyday credit card from American Express is especially preferred with the reason of the significant feature of 'American express everyday card 0 balance transfer' and this is the reason for easy Amex everyday card promotion among the user of it.
Amex Everyday Card Rewards – Amex Everyday Card Points
Earn 2x points in the supermarket (up to $ 6,000 in purchases each year)
Travel with AMEX Travel will also earn 2x points
Earn 1x points for all other purchases (including $ 6,000 after supermarket)
Earn 20% extra points when 20 transactions are made in the billing statement
Points can be used for Statement Balance, Reward Offer, and more
The key feature of looking for a balance transfer credit card is that a card is available which will be useful even after the intro period ends. This is an aspect where the everyday card in excel. This card is a competitive award program unlike some other popular balance transfer cards (for example, The Chase Slate Card which is a great balance transfer card but does not provide any reward programs).
Customers will earn points for every purchase they make and if you use this card every day, you will earn an additional 20% for your point balance. Cardholders will be required to charge 20 charges to your account in each billing statement to earn a 20% bonus.
Amex Everyday Card Offer + Amex Everyday Card Review 2023
Amex Everyday Card Review 2023: The RSVP code is not required to apply for this card. If you have received a pre-approval proposal from American Express, then you can use the code to access your application.
This card is made for consumers with good credit. Obtaining a pre-approval notice will not necessarily guarantee approval, but if you have received an RSVP code with AMEX, the terms of your approval will be very strong.
Amex Everyday Card Sign-Up Bonus
Another big plus with the Everyday Card is that a new cardholder is a bonus. Customers need to charge $ 1,000 to their new credit card in the first 3 months of opening a new account. Your 'Amex everyday card bonus' points will be credited to your account after meeting your spending requirements. 15,000 bonus offers are equivalent to $ 150 in cash prizes.
Amex Everyday Card Travel Benefits and Card Features
This card is part of the AMEX offer program
Use points for the American Express membership award
Point transfer is available for partner programs (such as Delta Sky Mills)
Roadside Assistance and Global Travel Support Access
Travel and Rent Car Insurance with Your Card
Product Warranty Extensions and Available Returns (Conditions Apply)
American Express Fraud Protection
The Amex Everyday Card Drawbacks
Amex everyday card international transaction fee is up to 2.7%
You can find Better reward rates with other cards.
A good Amex everyday card credit score is mandatory (minimum score of 680)
There are some drawbacks to this credit card, but most importantly, there are better reward cards. This card is most suitable for consumers who want to take advantage of balance transfer or new purchase APR rate. Overall, the rewards program is not bad, but options such as the City Double Cash or Fidelity Rewards Credit Card offer 2% on all purchases (with annual fees as well).
While American Express is a great option every day, we highly recommend consumers to see our review of AMEX Blue Cash Card. These cards have many similar features but you will see that there are several major reasons for the Blue Cash Card coming to the top.
Frequently Asked Questions
Is AMEX Everyday card good?
Amex Everyday points offer good value if you spend at least $6,000 in groceries every year, and use your card to make 20 or more purchases per month. To get the most for your points, you'll also want to make sure you redeem them at a value of one cent each.
What Credit Score do you Need for an Amex EveryDay Card?
Here are the requirements for Amex EveryDay Credit Card approval: The Amex EveryDay Card requires a minimum of good credit. Good credit ranges from 700 to 749. You can check your latest credit score for free on WalletHub and get daily updates.
Is it Hard to Qualify for an American Express Card?
Generally speaking, American Express cards are a lot more difficult to get than your typical student credit cards, secured credit cards, or bad credit credit cards. … In order to be approved, you will need a mid-to-high-600s credit score from all three credit score bureaus. Having a higher income also can help.
Can you Carry a Balance on American Express EveryDay Card?
Best ways to use your AmEx EveryDay card. … Pay off your AmEx EveryDay card balance in the first 15 months to avoid incurring interest charges on purchases and balance transfers. Spend $1,000 in the first three months to receive the 10,000-point bonus.
Is Having an American Express Card Good?
It's also one of just a few credit card companies that offer charge cards. But an American Express credit card isn't for everyone. For starters, you need good or excellent credit to get one. Plus, not as many merchants will accept an Amex credit card like a Visa or Mastercard, especially outside of the United States.
What is the Easiest Amex Card to Get?
The Blue from American Express® is one of the easiest credit cards to get from the issuer. Provided you have an average credit score, or can prove you have a good enough income, you can get approved for this basic rewards card.
Is AMEX Good for Credit Score?
Of course, your credit score will take a hit. There's a reason American Express cards are intended for people with good to excellent credit. … But if you have good credit already, an American Express card can make it better (American Express is a CardRatings.com advertiser.
Why American Express is not Accepted Everywhere?
American Express charges higher swipe fees because it operates on a different business model from most credit card issuers. Most credit card issuers make the bulk of their profits from interest, but American Express relies more on fees. Those that don't think so will decline to take Amex.
Related Searches: 
Amex everyday blue
Amex everyday credit card limit
Amex everyday preferred
American express everyday card credit score
Amex everyday 25k
Amex everyday balance transfer limit
Amex cards
Amex everyday vs blue cash
Also Check:
Final Words
The highlight of this card is the drawbacks for many potential cardholders. The everyday card is especially valuable if you are looking for a great balance transfer credit card. Other credit card options can be a better option if the credit card reward is the only factor in which you are interested.
The Amex everyday preferred credit card has so many benefits and overall comes its branding and marketing which has caught up a maximum of the market today. Hope the information about Amex Everyday Card Review 2023 given you above clears all your doubts regarding it and helps you in choosing whether to consider it or not.
How was your experience with the article? Did you find the article helpful? If yes, then drop your comment in the comment section below.